Jewish Heritage In Poland Tour
One out of every three Jews on our planet probably can trace their history to Poland. The Jews were in Poland for a thousand years; it's a long time; it's probably among the longest that they have been anywhere. During your visit you will understand important things and learn the influence Jews had on the culture in Poland. As well the influence Poland had on the rabbinic tradition that grew out of this area. Poland is a place where most of Jewish customs come from and most of Jewish culture. Polish Jewry produced generations of Jewish leaders, rabbis, and scholars and the shtetl was characteristic of how most Polish Jews lived.
Working with people that have Jewish Polish background it's a really wonderful engagement and I really love connecting with people in terms of Jewish genealogy research, discovering forgotten sthetls and heritage visits to their Jewish background. To cooperate with them and discover their family histories, it feels like being Jewish myself and having Polish heritage.
history of Polish Jews during Shoah
The unrepeatable Jewish life of the Polish shtetls, over 90% of community, more than three million Polish Jews were murdred during the Holocaust. A lot of visitors are coming to understand how the Holocaust could happen and what's happening to Jewish life now in Poland?
During your visit as I am educator at Auschwitz Memorial you will learn about the annihilation of Polish Jews by German Nazis and they collaborators. On the other hand I will make sure that you will not spend your time only on five years of history of Jews during II World War but as well educate and visit the heritage of thousand years history Jewelry here. During your trip you will visit the places connected both to the Jewish heritage and the past but also to the renewal of Jewish life in Poland. Then you will be able to in some way contend with the enormity of the loss you can't contend with in any case but at least through understanding how they lived and understanding that there's a renewal. When you will start to feel that you can face then with what happened. Important for people to understand that there's a larger context to life in Poland and not just death in Poland.
We will show you answers to the questions as: About what happened? What was Jewish life here? What was the life that was destroyed? Questions about how the destruction happened?
Jewish heritage Poland Tours
The tours are only propositions and can be adapt to your needs
Jewish Genealogical and Family History Research Tour
Service that offers full support in Jewish Genealogy tracing your Jewish Family pre-war history in Poland and Holocaust records. During this sentimental private tour you will visit towns, sthetls, and other Jewish heritage sites related to your garandparernts or other ancestors.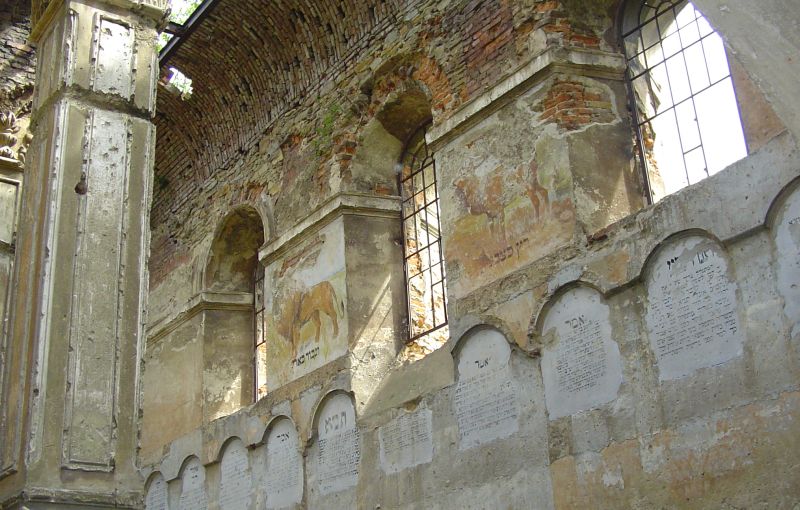 Tours to Jewish Traces, Shtetls and Hasidic Centers and Other Places Connected With Jewish Heritage in Poland
Trips with Jewish Guide to cities, towns, sthetles that remains a Jewish Heritage like synagogues, Jewish cemeteries, memorials. We offer You an escorted tour and private transportation to explore Jewish Traces, Shtetls and Hasidic Centres.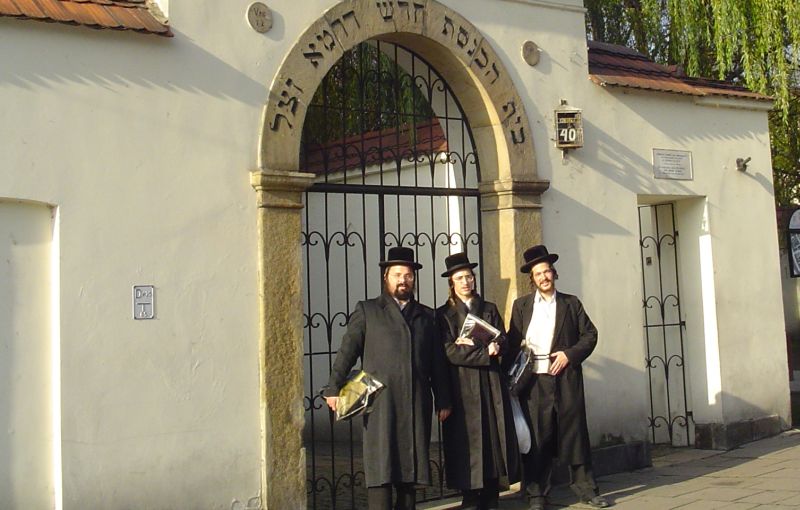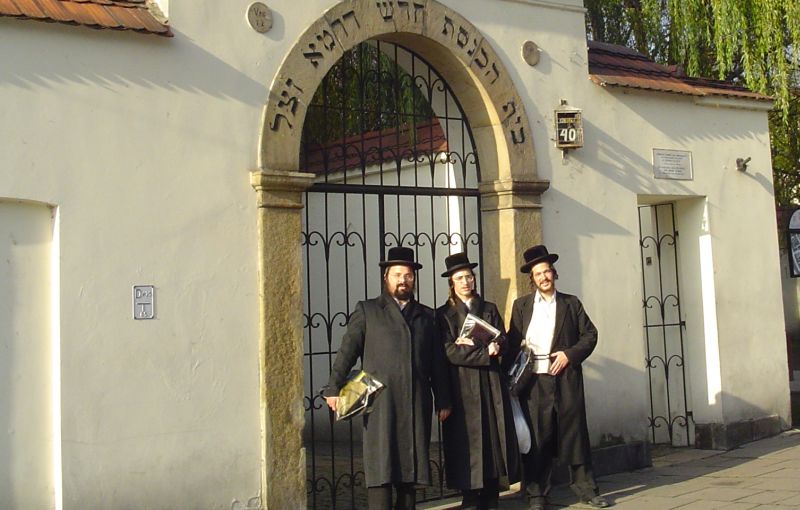 Krakow Kazimierz Jewish Quarter
Visit Jewish Kazimierz, including the Jewish Museum in the Old Shul, Remuh Synagogue with the Old Cementary, historical overview of Jewish life in Cracow and Kazimierz, retrace the key sites of Spielberg's work – Schindler List, area of former Jewish Ghetto in Podgorze and Pharmacy Under the Eagle: Ghetto Museum, Schindler's Factory Museum, sites of Plaszow concentration camp.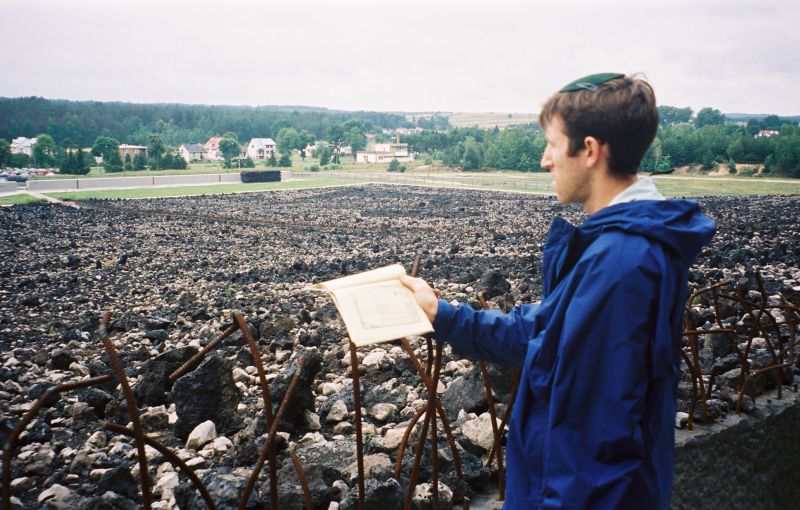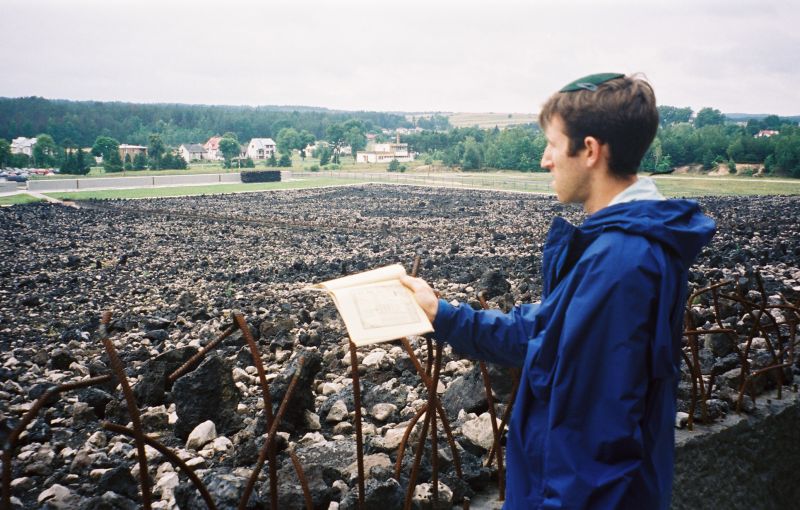 Commemoration Visits To German Nazi Concentrations Camps, Extermination Centers and sites of Holocaust
Commemoration guided trips to concetration camps Auschwitz, Majdanek, Plaszow. Death camps and extremination centers Birkenau, Belzec, Treblinka, Sobibor, Chelmno at Ner River as well other places connected with annihilation of Polish Jewry during Aktion Reinhardt
Jewish Property Real Estate Research in Poland
We offer the property research tracing the ownership, documents, articles and also locating the real estates on old maps also checking the ownership history.
Virtual Ancestral Tour With Video Journey To Your Jewish History
Due to the Covid-19 pandemic and restrictions we have started our new project of live online visit to your and video journey to the town, sthetl and area that your ancestors lived.